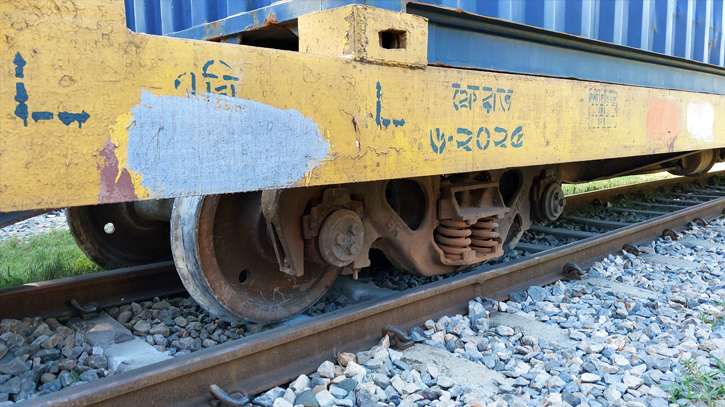 ছবি : সংগৃহীত
A compartment of a freight train derailed on Dhaka-Brahmanbaria track near Brahmanbaria Railway Station on Sunday (19 November) morning. Due to the incident rail communication between Dhaka and Chattogram-Sylhet is partially suspended.
Though the up line - a line used by trains to move to Dhaka from other parts of the country - remains suspended following the derailment, train operation on the down line remains functional.
Md Jasim Uddin, station master of Brahmanbaria Railway Station, told UNB that four wheels of a container of the freight train 607 derailed when it was heading towards Dhaka from the station around 8:30 am.
He said the derailment caused heavy damage on the track, suspending movement on the up line.
A rescue train from Akhaura Railway Junction was on the way to the spot to remove the derailed train, he said, adding that train movement would resume soon.
A 16 km down line, stretching from Paghachong to Tal Shahar, is being used to keep train communication operational, he added. As of filing this report at 11:45 am, train movement on the up line remained halted.
Messenger/Sun Yath