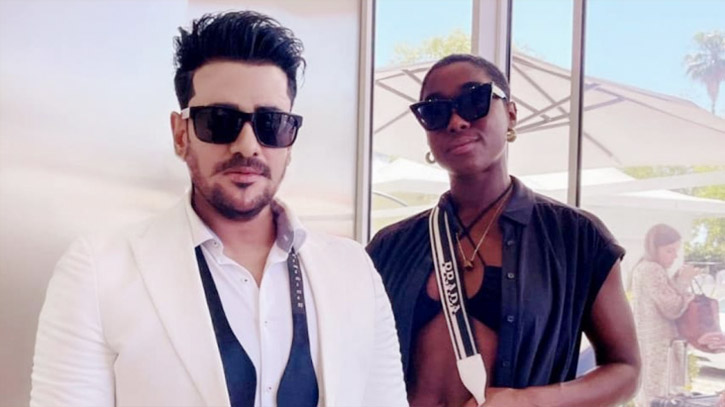 Ananta Jalil and Barsha took to social media to post pictures with "No Time to Die" actress Lashana Lynch from Cannes.
The celebrity couple arrived at the Cannes Film Festival on May 17. Yesterday, they met famous Bollywood couple Aishwarya Rai Bachchan and Abhishekh Bachchan at Hotel Martinez located at Bd de la Croisette in Cannes.
Ananta Jalil and Barsha posed for pictures with them too.
DM/MH