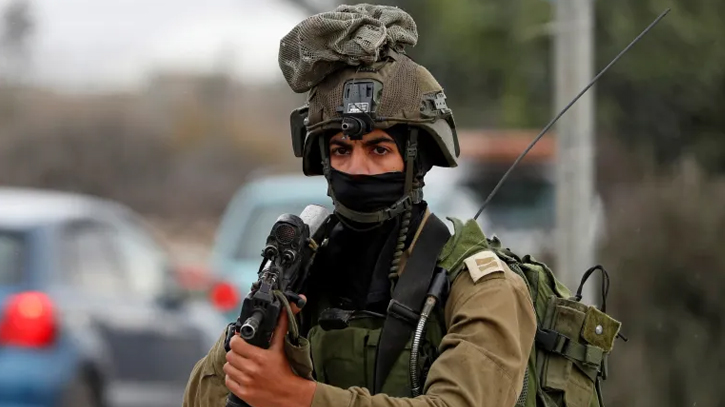 Photo : Collected
Israeli forces on Friday killed five Palestinians, including three militants, across the West Bank, deepening a surge of violence in the occupied territory that has accompanied Israel's war in the Gaza Strip.
The deaths raised to 205 the number of Palestinians killed in West Bank violence since the Gaza war erupted on Oct. 7, making it the deadliest period in the territory since the second Palestinian uprising in the early 2000s.
Israel says the crackdown is aimed at Hamas, the ruling group in Gaza, and other militant groups active in the West Bank. But rights groups say the Israeli tactics, including deadly raids, home demolitions and arrests, are being carried out with increased frequency.
The war erupted on Oct. 7 when Hamas militants in Gaza crossed into Israel and killed at least 1,200 people and kidnapped 240 others. Israel launched a war that has claimed over 11,000 lives in Gaza, most of them civilians, according to health officials in the Hamas-ruled territory. At the same time, Israel has cracked down on suspected militants across the West Bank.
The latest violence began Thursday night, when Israeli military trucks and bulldozers drove into the Jenin refugee camp and positioned snipers atop several buildings, local journalists said. Gunbattles erupted in several locations, drawing in Hamas militants.
At one point, an Israeli aircraft targeted militants who threw explosives toward Israeli forces, the Israeli military said. Airstrikes, once a rare attack mode in the West Bank, have become increasingly common since the war began. Three men were killed, and the Islamic Jihad militant group claimed them as members.
Palestinian health officials said at least 15 people were wounded, four seriously. Patients flooded into the emergency room of the nearby Ibn Sina Hospital. But Israeli forces followed.
The chief surgeon, Dr. Tawfeeq Al-Shobaki, said that around 4 a.m., Israeli military vehicles surrounded the complex and ordered the medical staff outside. A small group of paramedics walked outside, but not a single emergency room doctor left the hospital, Al-Shobaki said.
The Israeli military said Friday it had already mapped the homes of the checkpoint attackers — a common precursor to home demolition. Israel says the demolitions deter future attacks, but Palestinian rights groups have long decried the practice as a form of collective punishment.
Messenger/Disha