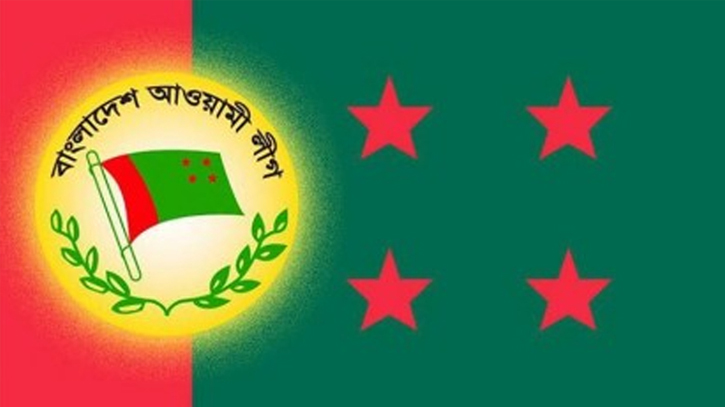 Photo : Collected
The Awami League (AL) has recorded significant activity in the last two days, selling a total of 2,286 nomination forms and amassing Tk11.43 crore after the commencement by party Chief Sheikh Hasina.
On Sunday (19 November), key leaders of the party, including Foreign Minister AK Abdul Momen, State Minister for Foreign Affairs Shahriar Alam, Information Minister Dr Hasan Mahmud, and Education Minister Dr Dipu Moni, obtained forms for various constituencies.
The initial day saw the sale of 1,074 forms, generating Tk5.32 crore for the party's fund. The momentum surged the next day, with an additional 1,212 individuals aspiring to run for the ruling party in the upcoming national elections. Awami League Office Secretary Barrister Biplab Barua confirmed the influx during an evening press briefing. Out of these, 1,180 forms were directly acquired from the party office on Bangabandhu Avenue, while 32 were obtained online. Notably, Awami League Organising Secretary Sujit Roy Nandi secured a form for the Chandpur-3 constituency.
Furthermore, Mohammad Arshad Adnan Rony, son of President Mohammed Shahabuddin, acquired nomination papers from the Awami League to contest in the Pabna-5 constituency. Professor Mohammad Ali Arafat, a member of the party's central executive committee, has already submitted his form for the Dhaka-17 seat.
Barrister Biplab Barua reported that on the second day, direct collection of nomination forms yielded Tk5.90 crore, with an additional Tk16 lakh earned through online sales. Geographically, 270 forms were sold in Dhaka, 231 in Chattogram, 63 in Sylhet, 112 in Mymensingh, 90 in Barishal, 108 in Rangpur, 140 in Rajshahi, and 165 in Khulna between 10:00 am and 5:00 pm on Sunday.
The initiation of form distribution at 10:00 am in the party office attracted such a massive crowd that Awami League General Secretary Obaidul Quader had to cut short his visit due to the overwhelming turnout. Deputy Office Secretary Sayem Khan mentioned that Quader initially went to oversee the distribution process but redirected to the president's office in Dhanmondi due to the crowd.
Prime Minister Sheikh Hasina ceremoniously commenced the sale of AL nomination forms by obtaining her own form as a candidate for the upcoming 12th National Parliament election at the party's Bangabandhu Avenue central office in the capital.
Aspiring candidates have a window of four days (18-21 November) to purchase and submit nomination papers online or directly from the office between 10:00 am and 4:00 pm. Candidates are required to pay Tk50,000 for the nomination form.
Earlier, on Wednesday (15 November), the Election Commission announced the schedule for the 12th Jatiya Sangsad election to be held on 7 January. Political parties can submit nominations for candidacies until 30 November. The Election Commission will scrutinize the nominations from 1-4 December, and appeals against nominations can be submitted from 6-15 December. Nominations need to be withdrawn by 17 December. Distribution of symbols by political parties will take place by 18 December, and the election campaign will officially begin on the same day, concluding at 8:00 am on 5 January.
Messenger/Fameema