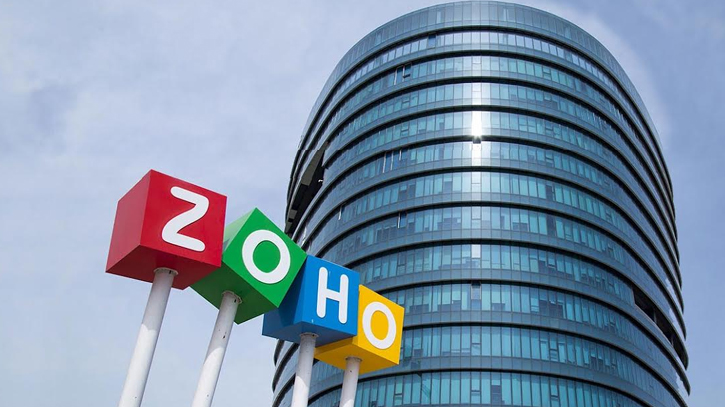 zoho corporation headquarters.
Smart Technologies (BD) LTD. is glad to announce a distribution partnership agreement with Zoho in the Bangladesh region for their Zoho Workplace solution. Zoho is a unified online platform with well-integrated apps that offer seamless productivity and collaboration capabilities to run your entire business.
Zoho Workplace now serves more than 16 million users globally. Businesses that require their groups to create, communicate, and collaborate can turn to Zoho Workplace for a solution. This collaboration program bundles apps for document management, mail, chat, presentations, and team communication into one platform.
The Zoho Workplace suite incorporates; Zoho Writer (word processor), Zoho Sheet (spreadsheets), Zoho Show (presentations), Zoho WorkDrive (cloud storage), Zoho Meeting (web conferencing), Zoho Cliq (team communication), Zoho Mail (secure email) and Zoho Connect (company social network and town halls). Zoho is ISO 27001 compliant, and its security standards ensure that your information is always secure.
Zoho also goes the extra-mile to adhere to GDPR guidelines globally to further ensure data privacy. Zoho Workplace apps can be customized for deeper interactions and to meet every organization's needs. Zoho applications come with adaptable integration choices for businesses who are utilizing apps from other vendors—providing seamless collaboration experience for employees.
Speaking about the distribution partnership, Mohammad Zahirul Islam, MD of Smart Technologies (BD) LTD. Said, "As the leading ICT solution distributor in Bangladesh, Smart Technologies (BD) LTD focuses on identifying, aggregating, and distributing cutting-edge mail and collaboration solutions for our channel partners and their customers. Our goal is to assist and enable our channel partners in this region to transform the workplace with Zoho Workplace."
Gibu Mathew, VP and GM of Zoho APAC notes, "Effective digital workplaces integrate people, processes, data, and insights by hiding the complexities of infrastructure and security without compromising on security while focusing on connectedness, collaboration, and employee productivity to achieve common goals and business outcomes. We are excited to enable more businesses in Bangladesh through our partnership with Smart Technologies."
END/TDM/MAN