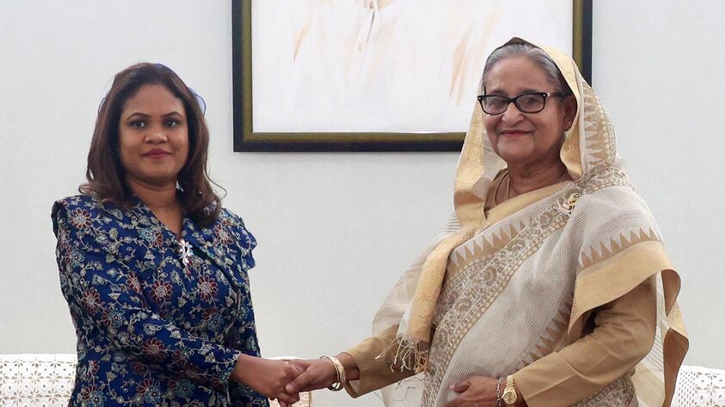 Photo : Collected
Prime Minister Sheikh Hasina on Monday (20 November) underlined cooperation among Bangladesh, Nepal and the Maldives to promote tourism for mutual benefits.
"Bangladesh, Nepal and the Maldives can promote cooperation on tourism for mutual benefits," she told outgoing Maldives High Commissioner to Bangladesh Shiruzimath Sameer during a farewell call on her.
PM's Press Secretary Ihsanul Karim briefed reporters after the call on at the PM's official residence, Ganabhaban.
"Discussion was held on flourishing tourism among the three countries," he said.
The prime minister also conveyed her regards to the newly elected Maldives President Mohamed Muizzu.
The envoy said Bangladesh has huge potential in tourism particularly in Cox's Bazar, the home to the world's longest sandy sea beach.
The PM said many Bangladeshi workers have been working in the Maldives.
"They are contributing to the economies of both the countries" she said.
The envoy thanked the PM for her government's all-out support to her during her tenure.
"The Maldives and Bangladesh relations have reached a new height during her tenure," she said.
Ambassador at Large M Ziauddin and Principal Secretary M Tofazzel Hossain Miah were also present.
Messenger/Fameema