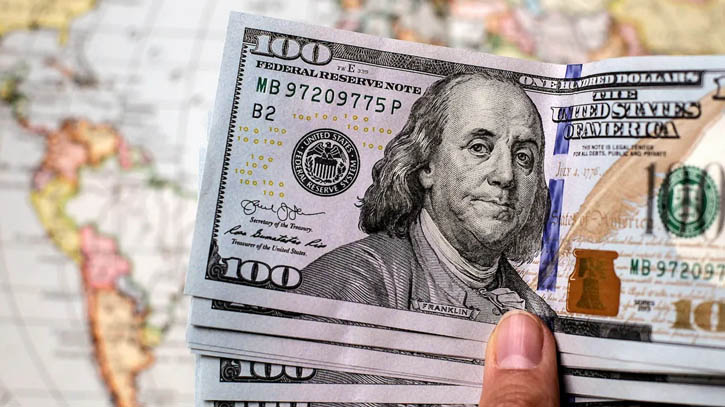 The decision was taken at a tripartite meeting between the Bangladesh Bank, Bangladesh Foreign Exchange Dealers Association (BAFEDA) and Association of Bankers, Bangladesh (ABB) today. ABB and BAFEDA will set the exchange rate everyday with verbal consent from the Bangladesh Bank, said a meeting source.
The new system will come into effect from Sunday.
ABB Chairman and Brac Bank Managing Director Selim RF Hussain told The Business Standard that a number of steps have been finalised in the meeting to ensure transparency and more discipline in the exchange market. The central bank has also assured bankers of further devaluation of Taka to reduce the gap between the LC rate and the open market rate.
Bankers have been asked to send proposals to the central bank stating how much devaluation they want.
The meeting also decided that exporters can encash their foreign earnings with their dealer banks so that they cannot sell dollars at high prices to another bank, said Bangladesh Bank Spokesperson Serajul Islam. Once the new system is enforced, no bank will be able to buy dollars sent by expatriates at a higher rate. The exchange rate for remittance will be the same for all banks.
Currently different banks have different exchange rates. On Thursday, a dollar was traded for Tk97.50 in the kerb market while the interbank
DM/RA