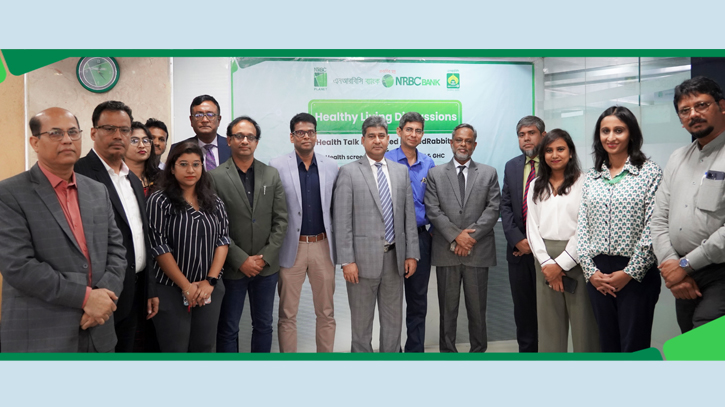 Photo : Courtesy
NRBC Bank PLC Organizes Health Camp for Employees' Health Protection. On Sunday (8 October), the CEO and MD, Golam Awlia, inaugurated the health camp at the Bank's head office. This camp is presented by Medrabbits, an online based healthcare service from India. This camp provided advice on Radiotherapy and Cancer treatment, Robotic Knee Replacement, Liver cancer, Obstetrics and Gynecology.
The Deputy Managing Director of NRBC Bank PLC, Kabir Ahmed & Harunur Rashid and Specialist doctors from partner organization were present his occasion. During this time, employees and staff from branches and sub-branches across the country consulted with specialist doctors through online.
Golam Awlia, the CEO and Managing Director, said, "We prioritize the physical and mental health of our employees. We believe that a healthy and motivated workforce can contribute to the overall improvement of the bank. During the time of the pandemic, we have provided medical services to our employees and customers through specialist doctors. Moreover, we have provided safety equipment to those deployed in emergency tasks."
Messenger/Hira/Alamin