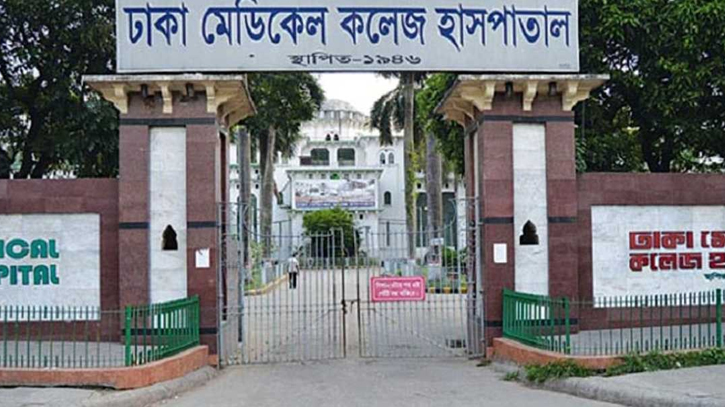 Dhaka Medical College Hospital. Photo : Collected
A 45-year-old woman, who sustained injuries in a road accident in Dhaka last night, succumbed to her injuries at Dhaka Medical College Hospital (DMCH) after midnight.
The deceased Bilkis Akhtar was the wife of Abdur Rob of Ganga Hati village under Sreepur upazila of Gazipur.
The victim's husband said they came from Gazipur to Dhaka's Khilgaon area via train. The couple got off the train when it slowed down in Khilgaon area around 11 pm. A speeding covered van hit Bilkis in front of Khidmah Hospital while they were crossing the road, deceased's husband said.
Bilkis was rushed to the Emergency Department of DMCH where physicians declared her dead after 12 am, said Md Bachhu Miah, in-charge of the DMCH police outpost.
Messenger/Disha