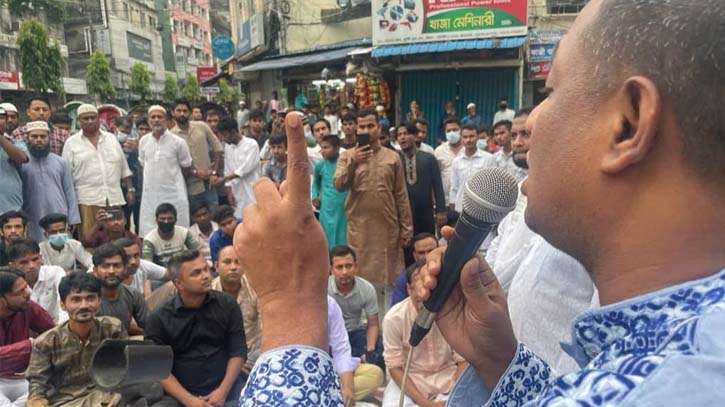 Babor
CHATTOGRAM: Leaders of different front organizations of ruling Awami League at a rally vowed to keep the streets under their control in any crisis moment of the nation.

Enayet Bazar Chhatra League, Jubo League and Swechhasevok League held the joint protest rally at Enayet Bazar crossing in the city today (Saturday), marking Aug 21 grenade attack on then opposition leader Sheikh Hasina.

Chaired by city unit Jubo League leader Shibu Prasad Chowdhury, former central deputy finance affairs secretary of Awami Jubo League Helal Akbor Chowdhury Babor attended it as the chief guest.
In his address, Babor said: "History of Awami League (AL) is the history of sacrifice and struggle. Independent Bangladesh's history cannot be written without mentioning history of AL's sacrifice. Because our country became independent due to pivotal role of AL led by Bangabandhu".

AL made the country independent by shedding blood on the streets. Now, many organizations threaten to occupy the streets. I want to make a warning to them that AL was born on the streets. AL, which hit the streets at any crisis moment, is an organization of mass people, said Babor.
AL always keeps the streets occupied. That party along with people will also do so in the future, he observed, terming the Aug 21 attack as the black day of the country's history.

The former Jubo League leader paid his tributes to those killed on Aug 15 and Aug 21.
AL leader Sujit Ghosh, Swechhasevok League leader Morshedul Alam, kotwali thana BCL joint general secretary Imran Hossain Sajen, and convenor of Chattogram College BCL Gobinda Datta, among others, spoke at the rally.
END/TDM/MAS