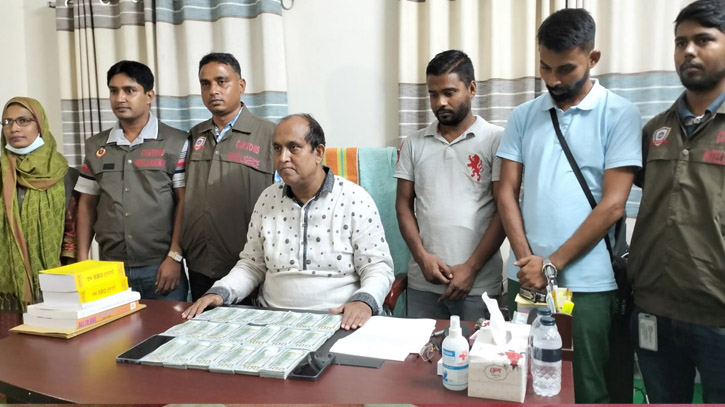 Two India returnees have been detained at Benapole check-post after 170,000 US dollars was found in their possession, Customs officials said Friday. Thedetainees are Sagar Hossain, 40, son of Shah Alam of Kamalghat area of Munshiganj district and Jasim Dhali, 35, son of Amjad Hossain of Tongibeed village in the same district.
Tipped off, a Customs team detained them as they were waiting in the port terminal area after completing the immigration procedure around 7pm, said Moniruzzaman Chowdhury, assistant director of Benapole Customs House. After checking their baggage, Customs officials seized 1.7 lakh US dollars and detained them, he added.
A case was filed against the detainees with the Benapole Port Police. "They have also been handed over to the cops," the official said.
END/TDM/EHM