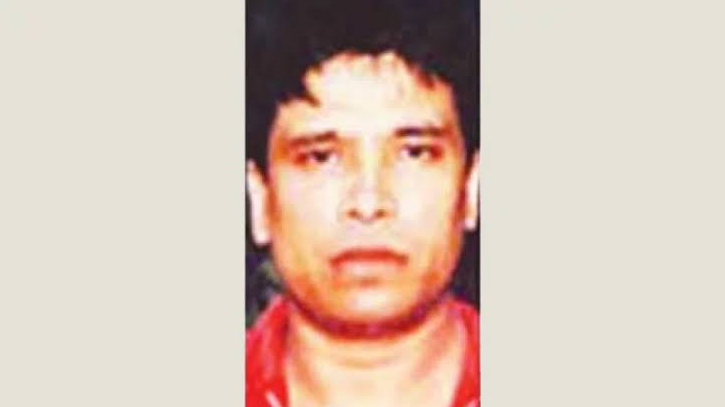 Photo : Collected
Businessman Ibrahim Hossain commenced the construction of his residence upon acquiring land in the Rayerbazar of the capital. However, an unsettling incident unfolded when he received a phone call from an alleged accomplice of the notorious figure, top terrorist Emon. The caller demanded a sum of Tk 5 lakh and issued threats for non-compliance.
The situation escalated when Lina, the wife of Emon, reached out to Ibrahim. Subsequently, Emon's associate, Khokon, directly approached Ibrahim. Despite mounting pressure, Ibrahim firmly declined to make the demanded payment and was subsequently served with a court summons.
Upon arrival in the court, Ibrahim's expression darkened. He found himself face-to-face with the individual whose image had been previously confined to newspapers and television screens, and to his surprise, the person appeared without any handcuffs. Inside the courtroom, he also encountered his wife, Lina, intensifying his apprehension.
Overwhelmed by fear, Ibrahim ultimately acquiesced, yielding a portion of the demanded Tk 5 lakh, marking a resolution to the unsettling situation.
Beyond Ibrahim's predicament, it has come to light that Emon's associates persist in their extortion activities across various areas, including Rayerbazar, Mohammadpur, Hazaribagh, Shekhertek, Shyamoli, Basila, and their surroundings. The orchestrator of these illicit operations is none other than Emon's wife, Shahnaz Parveen Lina. Notably, Lina also happens to be the younger sister of another notorious figure, the top terrorist Teton.
Lina has effectively assumed control of the area's underworld following Emon's incarceration, orchestrating and overseeing the ongoing extortion activities in these neighborhoods.
Talking to a victim of extortion by Emon's wife and Khokon, harrowing experiences were shred. Upon purchasing land and initiating construction of his house, he received a call from Eamon's wife, who demanded a staggering amount of 10 lakhs. Refusal to comply with this extortion was met with a direct and ominous threat of harm, compelling the victim to court. There, he was introduced to Emon, who subsequently deceived him by fraudulently obtaining Tk 5 lakh.
The victim, deeply affected by this ordeal, took the matter seriously and lodged a written complaint with the Home Minister regarding the incident. This disturbing trend extends beyond a single individual; businesses throughout the entire area find themselves obligated to pay a toll to Emon's absence, now orchestrated by his wife, Lina.
Anonymous businessmen reveal that Lina, in collaboration with Khokon, has extended her influence across various domains, from those involved in land transactions and flat business to even businesses operating on the footpath. The pervasive atmosphere of fear is such that individuals are uncertain about the repercussions they might face if they fail to meet the demanded payments.
In instances where Khokon encounters difficulties, Lina intervenes by making direct calls, further intensifying the pressure on those involved.
Sanjidul Hasan Emon, identified as one of the capital's top terrorists, holds a notorious reputation with at least 30 cases, including high-profile incidents such as the murder of actor Sohail, Tipu, Professor Aftab, and Karim. Despite his lengthy incarceration of more than 12 years, the influence he wields in the Mohammadpur area remains surprisingly undiminished. His name continues to evoke fear, and local businessmen find themselves in precarious situations if they fail to comply with subscription payments.
Even from within prison, Emon's ability to instigate trouble persists, compelling individuals to engage in negotiations by offering subscriptions to ensure their safety and the security of their businesses.
Emon's dark influence extends even from within prison walls, as he issues chilling orders to carry out killings. The consequences of these directives become tragically evident when lifeless bodies are discovered in Hazaribagh. The Rapid Action Battalion (RAB) has, however, managed to record these conversations from Emon's mobile phone, revealing the sinister instances where instructions to commit murder are given.
Emon's journey into terrorism traces back to 1999, stemming from a family dispute with a neighbor named Galkata Jabbar in the Dhanmondi area. Initially confined to Dhanmondi, he gradually evolved into a terror figure, extending his influence over a broader range of areas, including Mohammadpur, Ramna, Badda, Kotwali, Lalbagh, Uttara, Tejgaon, and Hazaribagh.
His criminal record is stained with over 30 murder cases, scattered across different police stations in the city. Among these heinous acts are the heart-wrenching murders of actor Sohel Chowdhury and Awami League leader Manjurul Islam, further cementing Emon's notoriety as a menacing force in various parts of the city.
According to multiple sources, Emon was previously closely associated with a faction in Mohammadpur. Individuals like Himel and Palash, who were part of this faction, were implicated in several criminal activities, including multiple murders. Emon, along with his friend and associate Mamun, formed a formidable group known as the Emon-Mamun Group, establishing a significant presence in the underworld.
This group quickly gained notoriety for engaging in a spectrum of criminal activities, ranging from extortion to outright acts of violence, including murder. Operating as mercenaries, the Emon-Mamun Group instilled fear among other factions in the underworld, establishing themselves as a force to be reckoned with. Their exploits created an environment where rival underworld forces had to tread cautiously, acknowledging the potent threat posed by the Emon-Mamun Group.
According to sources, Emon entered matrEmony with the sister of one of his close friends, whose family resides in Jashore. During a period when Emon was deeply embroiled in violent activities, he visited his in-laws in Jashore and was allegedly involved in a murder. This incident reportedly occurred due to a dispute with the neighbors, showcasing the extent to which Emon's penchant for violence extended.
Emon's criminal activities are not limited to Jashore; he is also implicated in the murder of Dhaka University teacher Aftab Ahmed. Furthermore, law enforcement authorities have pointed out Emon's involvement in two other murders, including the killing of Joseph's brother, Tipu.
In the latest murder incident, Hazaribagh tannery businessman Afzal Hossain Sattar met a tragic end on December 14, 2013, when he was publicly shot and killed in front of Hazaribagh Teen Mazar Mosque. Sattar, a former president of Ward No. 48 Jubodal in the capital, had faced accusations of involvement in terrorist activities.
Shockingly, the incarcerated top terrorist Emon orchestrated Sattar's murder from behind bars. This carefully planned act was executed using hired assailants, with Emon spending approximately a month strategising the killing. While confined, Emon and his associates spent considerable time sketching out the details of the murders on his mobile phone.
The confirmation of Emon's involvement in Sattar's murder was established through mobile phone conversations between Emon and his accomplices, as analysed by law enforcement forces. Following the murder, RAB apprehended Emon's associates, Bulu and Masud, who provided detailed accounts during interrogation, unveiling the intricacies of how Eamon planned and executed the killing. Remarkably, just three days prior to the assassination, Emon issued final instructions for the mission from his prison cell.
In the late 2000s, Emon sought refuge in India to evade arrest. He returned to Bangladesh in 2001, coinciding with the formation of the four-party coalition government led by the BNP. Resuming his terrorist activities, Emon once again became a threat. However, in 2005, he fled to India once more, driven by the fear of RAB's crossfire operations.
In a significant development in late 2007, a team led by former CID police officer Additional Superintendent of Police Abdullah Aref (currently Superintendent of Police) successfully apprehended seven terrorists, including Emon, Taj, Ibrahim, and Lambu Salim. This marked a crucial moment in the efforts to curb the activities of Emon and his associates, showcasing law enforcement's determination to bring these individuals to justice.
Emon's terrorist activities seemingly persisted even during his imprisonment. A recent court appearance by Emon added a layer of controversy when he arrived without handcuffs. Walking to the court premises in a seemingly normal manner, Emon's lack of restraints raised eyebrows. Subsequently, he was joined by his wife Lina in a room adjacent to the court. Many people consider such incidents as disturbingly routine in his case.
A court employee, who preferred to remain anonymous, revealed that Emon's presence without handcuffs is a rare occurrence, emphasising that he moves about freely during court proceedings. Additionally, it was mentioned that Emon's wife regularly spends time with him.
DC Prosecution Anisur Rahman expressed concern over such a situation, stating that a top terrorist like Emon should not be without handcuffs, and he vowed to take action to address this issue.
Counter Terrorism Chief Asaduzzaman assured that stringent security measures have been implemented for the transportation of accused individuals to and from the court. He emphasised that these measures have been heightened, particularly in the wake of recent incidents involving militant hijackings. Recognising Emon as one of the top terrorists, he affirmed that the matter would be thoroughly investigated to address any lapses in security protocols.
Messenger/Imran Ali/Nargis