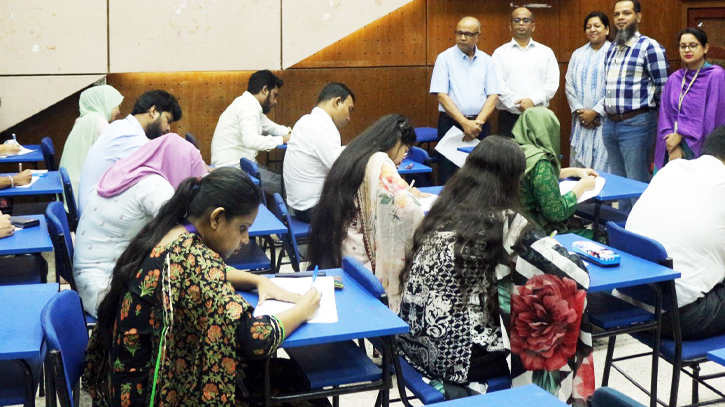 Photo : Collected
Stamford University Bangladesh, a QS Ranked educational institution, hosted a dynamic Campus Recruitment event on Saturday (11 November, 2023). The initiative, organized by the esteemed Management & HRM Discipline within the Department of Business Administration, showcased the university's commitment to facilitating meaningful connections between students and leading industry players.
Professor Dr. Md Younus Mia, the Pro-Vice Chancellor of Stamford University Bangladesh, visited the event and appreciated the department's initiative. Md Golam Rabbani, HOD of the Management & HRM Discipline, has extended an invitation to the company to recruit students from Stamford University Bangladesh. Faria Kabir, Assistant Professor in the Discipline of Management and HRM, supervised the entire program. Mohammed Jaynal Abedin, Associate Professor & Coordinator in the Department of Business Administration, coordinated the program.
The event featured the active participation of a distinguished company that conducted both Written Test and InterviewSessions, offering students from various departments a unique opportunity to demonstrate their skills and potential. The company appreciated the enthusiasm and standard performance of the students in all selection steps in this event.
Stamford University Bangladesh extends its heartfelt appreciation to the participating company, and the students who showcased their talents. The success of the Campus Recruitment event underscores Stamford University Bangladesh's standing as a beacon of academic excellence and a catalyst for shaping the future leaders of our society.
Messenger/Sun Yath