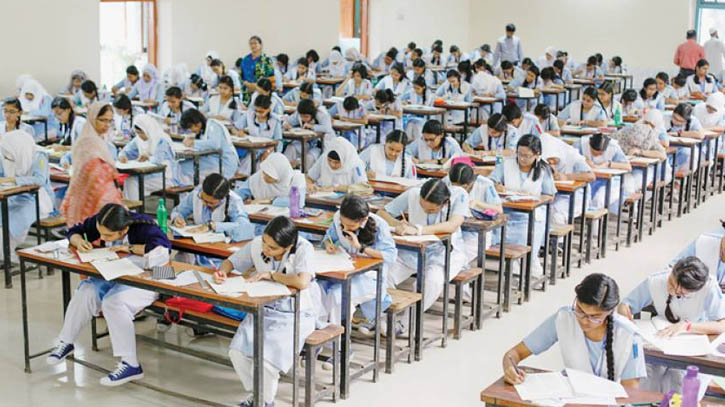 The government is likely to cancel this year's Junior School Certificate (JSC) and its equivalent Junior Dakhil Certificate (JDC) exams due to the pandemic. However, even if these two public examinations are not held this time, certificates will be given to the eighth grade students through class evaluation like last two years.
This information was given by the Chairman of Dhaka Board of Secondary and Higher Secondary Education and Chairman of the Inter-Education Board Coordination Sub-Committee Professor Tapan Kumar Sarkar on Sunday (May 29) afternoon.
He said SSC and equivalent examinations will be held from June 19 and HSC and equivalent examinations from August 22. The written exams and practical exams will be completed by the end of October. Then in November, it will be very difficult to take exam for 3 million JSC-JDC students.
He further said that it would be very difficult for the education boards to organize these two examinations after completing SSC and HSC examinations. Therefore, the education boards have recommended not to take JSC-JDC examination this year as well.
Tapan Kumar Sarkar said, "We have given our opinion about the examination in a recent meeting with the Ministry of Education." However, if the government decides to take the JSC-JDC examination, then necessary steps will be taken to conduct the examination.

DM/RA