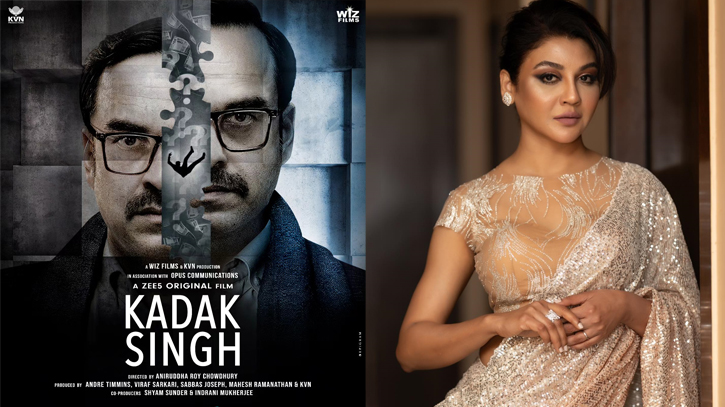 Photo : Courtesy
Jaya Ahsan, who announced her Bollywood debut last year, teamed up with renowned actor Pankaj Tripathi in the film titled 'Kadak Singh,' directed by Aniruddha Roy Chowdhury, known for the film 'Pink.' The official poster was unveiled along with the announcement of its premiere on the OTT platform Zee5. The movie is scheduled to be available on Zee5 at the end of this year.
The film weaves a tale of mystery and suspense, focusing on the mysterious life of Shrivastav, a character grappling with amnesia. As the narrative unfolds, Shrivastav endeavors to reconstruct lost memories, unraveling the profound truth behind a significant economic transgression.
Joya Ahsan said, "I play an integral part in the film. It has been a wonderful experience working on this film. I have wanted to collaborate with director Aniruddha Roy Chowdhury and co-star Pankaj Tripathi for a long time. Being part of this Hindi film has immensely multiplied my joy."
In 'Kadak Singh,' the lead role is portrayed by acclaimed Bollywood actor Pankaj Tripathi, with Sanjana Sanghi from 'Dil Bechara' and Malavika Mohanan also joining the cast.
'Kadak Singh' is primarily a thriller delving into the relationship and conflicts between a father and daughter.
Recently, Jaya Ahsan starred in 'Dawshom Awbotaar,' which was released last month during Durga Puja and performed exceptionally well at the box office.
Messenger/Sun Yath