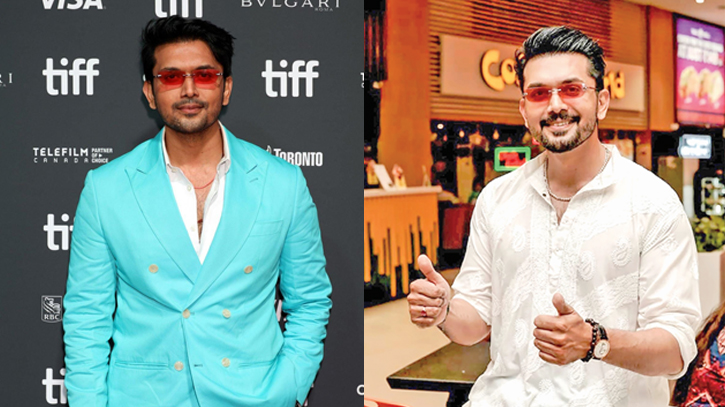 Photo : Courtesy
Arifin Shuvoo is set to star in a new film titled 'Nilachakra,' directed by Mithu Khan. Recently, he signed a contract for the film, with Nazim Ud Daula and Mithu Khan handling the screenplay and story arrangement. The filming of the movie will commence soon.
The actor confirmed the news but expressed reluctance to delve into details before completing the project.
Arifin Shuvoo said, "The audience will see a contemporary story in 'Nilachakra.' You can say I have joined the story of a dark pattern. But even if the pattern is dark, there is more to it."
The movie's announcement poster has already been released, featuring a blend of technology with blood. Apart from Arifin Shuvoo, the film will star Mandira Chakraborty, Fazlur Rahman Babu, Dipannita Martin, Shahed Ali, Tiger Robi, and many more.
Notably, Arifin Shuvoo recently played the role of Bangabandhu Sheikh Mujibur Rahman in the biopic 'Mujib - The Making of a Nation,' which has received widespread acclaim from both audiences and critics. Following the release of this highly anticipated movie, the positive reception continues. Shuvoo dedicated almost three years to portraying the character of Bangabandhu.
Messenger/Sun Yath