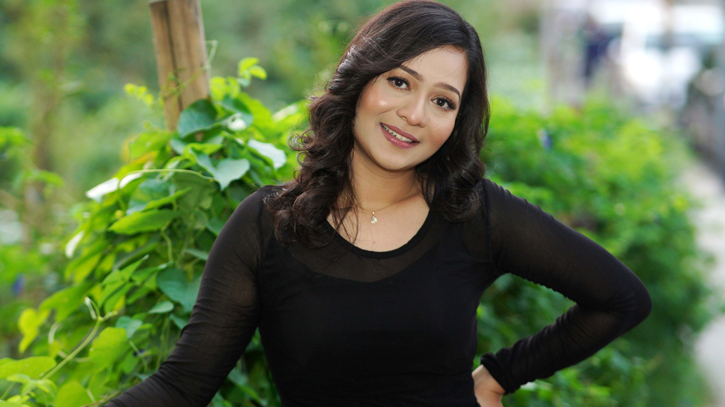 Photo: Courtesy
Tabassum Priyanka shines in anchoring, even though she may not possess equal prowess in all three domains—acting, anchoring, and modeling. While she may not be equally proficient in all areas, she derives unique joy from her anchoring projects. Priyanka aspires to reach the pinnacle of the show, driven by her passion for anchoring.
Currently, she is actively engaged in anchoring various programs on RTV, Channel 24, and NTV. Although she has acted in a tele-drama titled 'Corporate Bhalobasa,' directed by Sajin Ahmed Babu, her primary interest lies in acting in movies with compelling narratives where her character plays a pivotal role. Despite her limited interest in drama, she remains open to acting opportunities that offer compelling stories.
Her current focus is on hosting the NTV reality show 'Alo Chorabe Upostaponay,' marking her debut as a reality show anchor. Expressing her ambition to excel in anchoring, Priyanka said, "Rumana Malik Munmun, Farhana Nisho, Nusraat Faria have carved out unique positions in anchoring in our country. I aim to achieve similar success in anchoring and become a role model for others, inspiring them to pursue careers in anchoring. This is how my dreams will come true."
Priyanka has also made a mark as a model in various advertisements, including promotions for Pran's diverse products and City Bank, among others.
Priyanka's journey began in 2015 with anchoring a Book Mela programme on Desh TV. Subsequently, she anchored the lifestyle show on the same channel and went on to host various programmes on SA TV, Nagorik TV, and RTV.
Messenger/Fameema