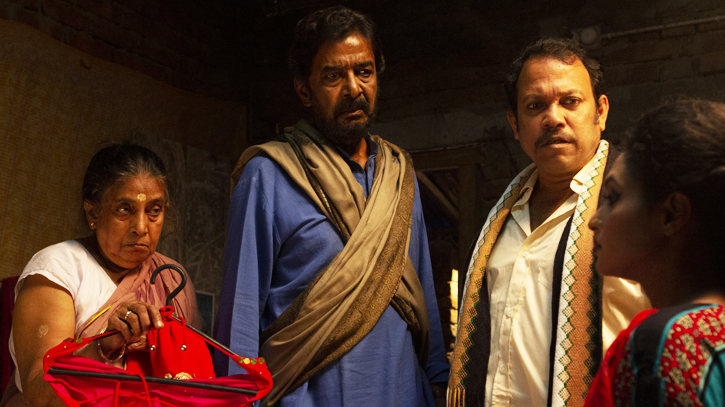 Photo : Collected
The film titled 'Nona Pani,' directed by Syeda Nigar Banu, has been nominated for the 29th Kolkata International Film Festival. Scheduled to take place in Kolkata from December 5 to 12, 2023, the event is organised by the information and cultural affairs department of government of West Bengal.
The movie will have its 'world premiere' in the 'Asia Select' section of the festival, making it the sole representative of Bangladesh in the 29th edition of this prestigious event.
The movie 'Nona Pani' delves into the life stories of marginalised people in the Khulna region of Bangladesh. The film sheds light on the rural communities in southern Bangladesh, whose narratives are infrequently depicted in cinema.
Director Syeda Nigar Banu said, "It is a great pleasure for the team of 'Nona Pani' that the film started its journey at 'World Cinema' through the Kolkata International Film Festival. We hope that the story of the common people living near the saltwater areas adjacent to the Sundarbans of Bangladesh will reach the world."
The movie stars Jayita Mahalanobish, Bilkis Banu, Kazi Ripan, Jayanta Chattopadhyay, Sukanta Sarkar and Mina Roy, among others.
Messenger/Sun Yath