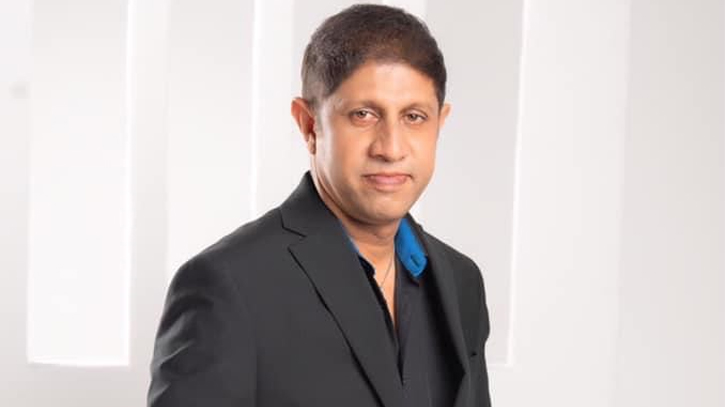 Photo : Courtesy
Saiful Islam Mannu is a highly regarded figure among the Bangladeshi audience, known for his work as a playwright and tele-drama director. Beyond his expertise in modern directions and creative storytelling, he is credited with nurturing numerous actors and actresses. In 2015, he directed his debut film, 'Putro,' produced by the Department of Film and Publication (DFP) under the Ministry of Information and Broadcasting, winning the National Film Award in 11 categories in 2018.
After a long hiatus, Mannu returned with his second film, 'Payer Chaap,' in 2022 under the banner of Impress Telefilm Ltd. Once again, he clinched the National Film Award in three categories for this movie. Currently residing in the United States, Mannu recently shared insights about his films and other works in a phone conversation with Md. Kamruzzaman (Milu) on behalf of The Daily Messenger. Here are some excerpts from that interview:
The Daily Messenger: Winning 14 National Film Awards for directing just two films, with 11 on the first attempt, suggests you've discovered a winning formula. What's the secret?
Mannu: Ha Ha Ha…! (laughs), National Film Awards. But within those words lies the secret formula. The state is an institution, and every organisation has responsibilities. If a film can convey those responsibilities alongside providing entertainment, it may stand out for award consideration. As a storyteller and director, I believe I have a responsibility to society and the state. I aim to showcase that responsibility in my films, which might be the secret behind the awards.
Messenger: Apart from winning Best Music Director for 'Payer Chaap,' your song 'Ei Sohorer Pothe Pothe' received Best Composer and Best Singer awards. Really, you have left quite an impact.
Mannu: I am not a professional lyricist. I dabble in writing lyrics for my own tele-dramas or movies. I am genuinely pleased that Sabina Yasmin received the National Film Award for a song I wrote in my first film, 'Putro.' Furthermore, Shawkat Ali Emon won Best Music Composer, and Atiya Anisha won Best Female Singer for a song in 'Payer Chhap.' It's a wonderful feeling for me. I also have a special appreciation for Ripon Khan's award. He dedicated his life to a particular genre of music, deserving state recognition, and I'm glad to have played a role in that achievement! Talking about leaving footprints, I believe there's a reason for our existence on this earth. Everyone should discover their main purpose as a human and fulfill that responsibility. Leaving footprints means making an impact through your actions. As a filmmaker, I want to express my existence through my films, leaving a lasting mark. I want to live on even after death and be part of history. Ha Ha Ha…! (laughs)
Messenger: What can we expect next from you? Is your third film in the works?
Mannu: My third film is 'Anabrita' (Unveiled), and post-production is now complete. I hope to submit it for censor clearance soon.
Messenger: Your first film focused on children with special needs, and the second on women empowerment. What's the subject of your third movie?
Mannu: The subject of the third movie is people and humanity. I won't say more for now.
Messenger: Will we see your songwriting skills in this movie too?
Mannu: Yes, I wrote all the songs for this movie. The lyrics are distinct, and I hope everyone will enjoy them.
Messenger: Your works always involve numerous artistes. Is this movie an exception?
Mannu: I often hear directors complain about artistes, but I consider myself fortunate. Most artistes appreciate and care for me. That's why I can find the right talent when needed. Yes, this film also features a combination of many artistes, and their performances have truly impressed me. It's probably one of my best works in terms of storytelling, acting, and technical aspects.
Messenger: When do you plan to release it ('Anabrita')?
Mannu: I plan to submit it for censorship in December. Once I receive clearance from the censorship board, I'll finalise the release date.
Messenger: How many National Film Award branches are you hoping for this time?
Mannu: Ha Ha Ha…! (laughs). It's easier to answer if you call it a dream rather than hope. People live in their dreams, and one without dreams is essentially dead. I don't want to exist as a living corpse. I want to soar on the wings of my dreams and enjoy every moment while fulfilling them. If a dream shatters, I want to sprint like a storm even faster. I believe in fate as much as I believe in my actions. We have made the movie with dedication, but only the Almighty holds the power to declare the results. Don't blame destiny if it doesn't happen. Fortune never denies anyone what they deserve. Don't let it be the case for me either.
Messenger/Fameema