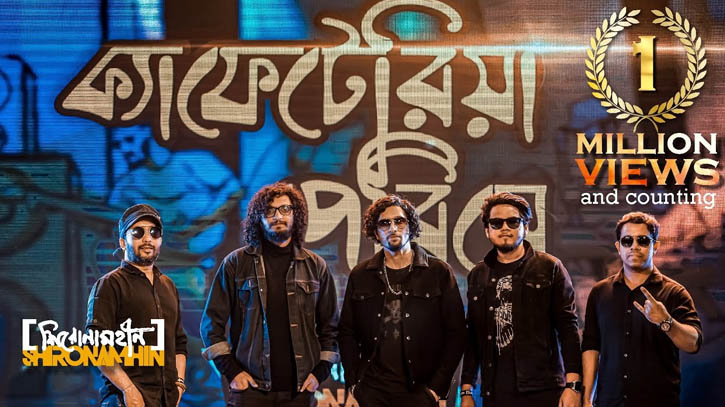 Shironamhin is set to rock the stage in India for the first time. The popular band will perform live in a concert at Jadavpur University, Kolkata on May 29. Shironamhin will leave for Dhaka on the day of the performance.
The nine-day cultural fest, which kicked off on May 21, will feature two renowned Bangladeshi bands, Joler Gaan and Shironamhin at the university. Joler Gaan will perform on May 28 while Shironahmin will conclude the show with a mind blowing performance at night. The band will return to Bangladesh on May 31.
Recently, Shironamhin celebrated 25 years with the release of their track "Perfume". The music video contrasts Greek mythology and modern-day presentation, which raises awareness against victim-blaming. The music is directed by the band's bassist and leader, Ziaur Rahman.
DM/RA