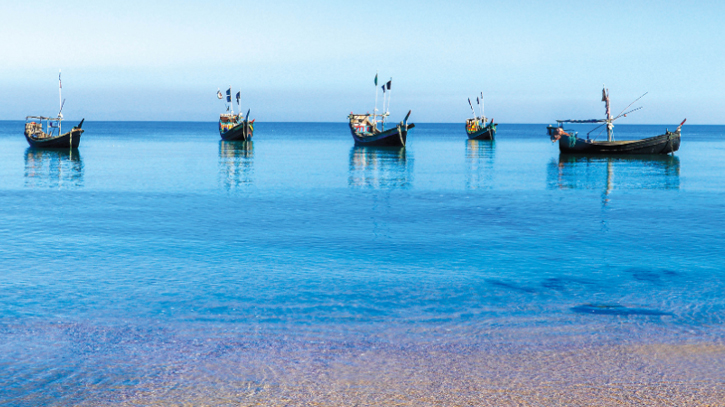 Photo : Messenger
Tourism in Bangladesh is a growing industry, showcasing the country's diverse cultural heritage, natural beauty, and historical sites. In 2019, the sector contributed 4.4 per cent of the GDP. The World Travel and Tourism Council (WTTC) predicts that by 2023 Bangladesh's tourism sector will employ about 1.7 million workers, roughly 4.2 per cent of the country's workforce. While it's a significant contributor, there's potential for further growth with strategic development and other initiatives.
Bangladesh offers many tourist attractions, including archaeological sites, historical mosques and monuments, longest natural beach in the world, picturesque landscape, hill forests and wildlife, rolling tea gardens and tribes. Tourists find the rich flora and fauna and colorful tribal life very enchanting.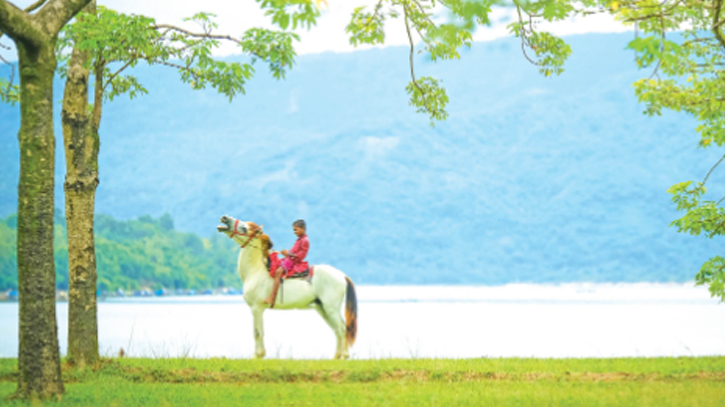 Bangladesh is home to various archaeological sites. Notable ones include the ancient city of Mahasthangarh, the Paharpur Buddhist Vihara (a UNESCO World Heritage Site), the Lalbagh Fort in Dhaka, and the Sixty Dome Mosque in Bagerhat. These sites offer a glimpse into the rich historical and cultural heritage of the region.
Bangladesh offers diverse tourism prospects, from its beautiful natural landscapes like the Sundarbans and Cox's Bazar to historical sites such as the Lalbagh Fort and the ancient city of Mahasthangarh. Cultural experiences, vibrant markets, and rich culinary traditions add to its appeal, making it an emerging destination for travelers seeking unique experiences.
In Sylhet division of Bangladesh, there is a green carpet of tea plants on small hillocks with natural reserved forests are aesthetic attractions. In addition, Migratory birds in winter, particularly in the haor areas, are also very attractive.
Bangladesh has a milder winter compared to many other regions, but it's a great time to explore cultural heritage sites like the Sundarbans, Cox's Bazar, or historical landmarks in Dhaka.
The weather is pleasant for outdoor activities, and you can enjoy festivals like Pohela Boishakh (Bengali New Year) or Victory Day.
Coastal or Maritime tourism, is a distinct idea from traditional tourism, which capitalizes on Bangladesh's ocean, sea, or coastal region. According to UNDP "Coastal tourism is the largest market segment in the world, accounting for 5% of GDP and contributing 6-7% of total employment". Furthermore, coastal and maritime tourism will employ 1.5 million additional people worldwide by 2030.
Hill tracts in Bangladesh, particularly in the Chittagong Hill Tracts region, offer picturesque landscapes, indigenous culture, and outdoor activities. Places like Bandarban, Rangamati, and Khagrachari provide opportunities for trekking, exploring tribal villages, and enjoying the serene beauty of the hills, rivers, and lakes. It's a unique aspect of Bangladesh's tourism, attracting nature enthusiasts and those interested in indigenous cultures.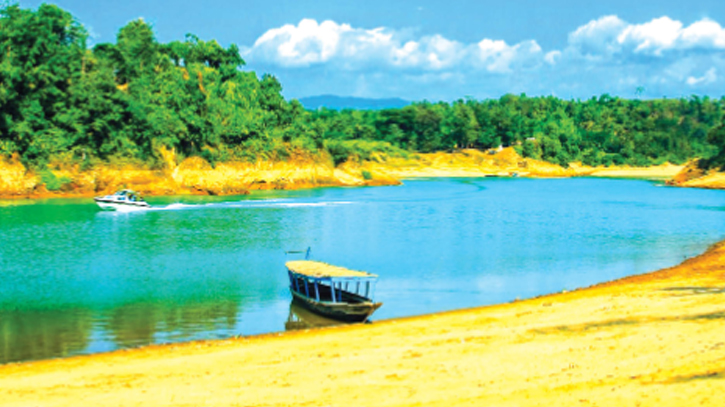 To boost tourism, investing in infrastructure, diversifying attractions, and promoting unique cultural experiences are key. Sustainable tourism initiatives, leveraging digital marketing, improving transportation, and enhancing safety measures can attract more visitors. Strengthening collaborations between government, local communities, and private sectors can also stimulate growth.
Bangladesh could focus on promoting its unique cultural heritage, biodiversity, and the warmth of its people. Emphasizing sustainable tourism, promoting lesser-known destinations, and leveraging digital marketing for global visibility could be effective strategies. Collaborations with influencers and strategic partnerships could also enhance its tourism branding.
The future of tourism and hospitality seems to be steering toward personalized, tech-driven experiences, emphasizing sustainability, and catering to evolving traveler preferences. Automation, AI, and contactless services will likely become more prominent, ensuring convenience and safety for guests. There'll also be a greater emphasis on smart tourism along with community engagement and responsible travel practices to meet the demands of conscious travelers.
Bangladesh undoubtedly has untapped potential in tourism that can lead to remarkable economic growth and development.

Professor Dr. Santus Kumar Deb is Chairman, Department of Tourism and Hospitality Management, University of Dhaka. E-mail: [email protected]
Messenger/Disha