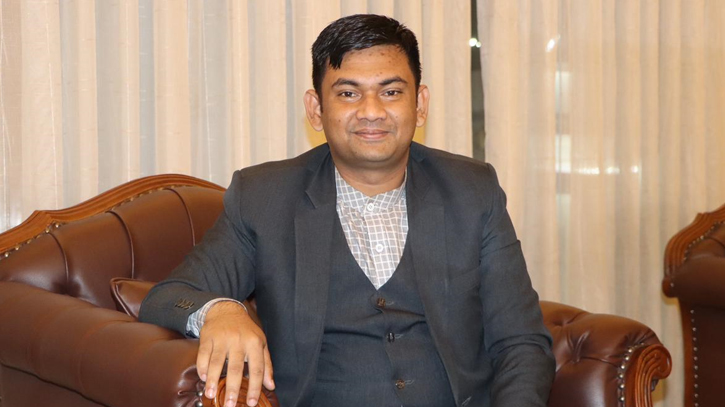 Photo : Collected
At Fly Taxsee Aviation Ltd, we pride ourselves on providing exceptional aviation packages that cater to the diverse needs and preferences of our esteemed clientele. Our commitment to safety, comfort, and personalized service sets us apart in the world of aviation.
Destinations: Embark on a journey to some of the most breathtaking destinations around Bangladesh. Whether you seek the allure of exotic beaches, the charm of historic cities, or the tranquility of remote landscapes, our aviation packages offer a wide array of destinations to suit every traveler's taste. From iconic metropolises to hidden gems, we connect you to the world with style.
Services Offered: Luxurious Joy Ride Private: 10 Minutes Tk 6000/person; 30 Minutes Tk 15000/person; 45 Minutes Tk 1800/person and 60 Minutes Tk 19500/person
Customized Itineraries: Tailor your journey to perfection with our customizable itineraries. Whether it's a business trip, family vacation, or a romantic getaway, our team works closely with you to design an itinerary that meets your specific needs and desires.
VIP Concierge Services: Enjoy the privilege of VIP treatment from the moment you decide to travel. Our concierge services take care of every detail, from ground transportation to special requests, ensuring a stress-free and enjoyable travel experience.
Onboard Amenities: Our aircraft are equipped with state-of-the-art amenities to make your journey as comfortable as possible. From spacious seating to gourmet catering and entertainment options, we prioritize your well-being and satisfaction.
Safety First: Your safety is our top priority. Our aircraft undergo rigorous maintenance checks, and our experienced crew adheres to the highest industry safety standards. Relax and enjoy your journey with the confidence that you are in capable hands.
Book Your Unforgettable Journey: Discover a new level of travel with Fly Taxsee Aviation Ltd. Whether you're a frequent flyer or embarking on your first private charter adventure, our aviation packages redefine the way you experience the world. Contact us today to book your unforgettable journey and elevate your travel experience to new heights.
Ensuring customer satisfaction is paramount in the aviation industry, and at Fly Taxsee Aviation Ltd, we have implemented a comprehensive set of measures to guarantee a positive experience for our travelers:
Personalized Service: We understand that each traveler is unique, and we strive to tailor our services to individual preferences. Our team works closely with clients to create customized itineraries, accommodating specific needs, preferences, and any special requests.
24/7 Customer Support: Our dedicated customer support team is available 24/7 to assist travelers with any inquiries, changes, or unexpected situations. Whether it's a last-minute adjustment to the itinerary or addressing concerns during the journey, our team is just a call away.
Quality Fleet Maintenance: The safety and comfort of our passengers are non-negotiable. Our aircraft undergo regular maintenance checks, exceeding industry standards. This commitment to quality ensures that travelers can relax and enjoy their journey with complete peace of mind.
Experienced and Professional Crew: Our crew members are not only highly trained but also committed to providing excellent service. From pilots to cabin crew, everyone on board is dedicated to making the travel experience as enjoyable as possible. Their professionalism and attentiveness contribute significantly to customer satisfaction.
Luxurious Onboard Amenities: We take pride in the quality of our onboard amenities. From spacious and comfortable seating to gourmet catering options, entertainment systems, and other luxuries, we ensure that the in-flight experience is as delightful as the destination itself.
Our Operations: We operate out of Dhaka Airport and CCULB Resort and Convention Hall in Ulukhola, Purbachal, and Cox's Bazar at Inanni Sea Pearl Beach Resort and Spa. We make a significant contribution to the tourism sector in Cox's Bazar.
Currently, we only have helicopters with capacities for 4 and 6 persons. In the future, we plan to introduce jet flights within Bangladesh and sea planes in Cox's Bazar along the St Martin's route.
Messenger/Disha