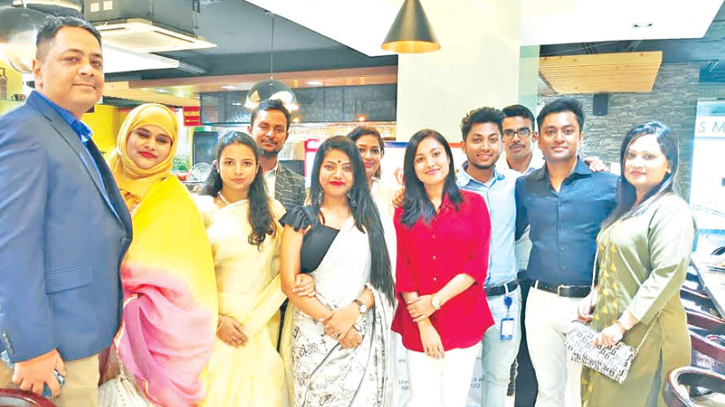 Photo : Messenger
Planning to apply for the United States, Canada, UK, Schengen or Australia visa? Since getting visas to these countries are not that easy, it's always better to get professional help so you can avoid unfortunate refusals. We tried to find out what is the best visa processing company in Bangladesh.
In a recent evaluation conducted by the Daily Messenger among the tour goers in Bangladesh, Visa Processing Center has come out on top as the best visa consultancy company in Bangladesh.
The assessment, which involved discussions with industry experts and clients, revealed remarkable insights into the state of the visa processing sector. The findings highlighted several deficiencies within the industry, as many companies were found to lack the requisite expertise, leading to mishandling of applications and subsequent refusals.
However, against this backdrop, the Visa Processing Center has distinguished itself. Positioned in Gulshan, Dhaka, the consultancy has earned praise for its exceptional service standards.
Al-Mamun Hridoy, the business development manager of the Visa Processing Center, underscores the company's unique approach. 'In contrast to conventional travel agencies, we specialize in visa processing, focusing primarily on United States, Canada, UK, Schengen, and Australia visas. Our tailored approach caters to the individual circumstances of each client.'
A significant advantage of the Visa Processing Center is its special legal team. Hridoy mentioned that they work with experienced legal professionals from different countries, like UK solicitors, Regulated Canadian Immigration Consultants (RCIC), and Australian regulated migration agents. This teamwork helps them solve complex visa cases and offer the necessary legal remedy to the clients.
The ascent of the Visa Processing Center to the apex of the visa consultancy landscape in Bangladesh reaffirms its commitment to providing personalized and legally sound visa solutions, setting a new benchmark for the industry's standards and redefining the expectations of clients seeking visa assistance in Bangladesh.
Messenger/Disha