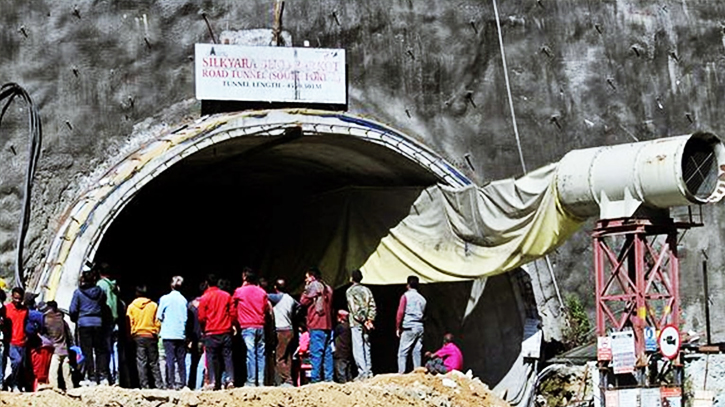 Photo : Collected
Forty workers were trapped in a collapsed road tunnel in northern India for a seventh day on Saturday (18 November) as rescuers waited for a new machine to drill through the rubble so they could crawl to their freedom.
On Friday (17 November), the drilling was interrupted when some machine bearings became damaged by the breaking of rocks and clearing of debris, officials said, adding a new challenge to the long-drawn rescue efforts.
A new machine was expected to reach the accident site later Saturday, allowing rescuers to start drilling again, said Vijay Singh, an officer at the control room.
As the rescue operation stretched into its seventh day, families of those trapped were frustrated and angry.
Krishna Patel, whose 20-year-old nephew is among the trapped, had hoped to see his relative on Friday. "The administration keeps changing the timeline for when they may be rescued. It's very frustrating," he said.
The construction workers have been trapped since Sunday when a landslide caused a portion of the 4.5-kilometer (2.8-mile) tunnel they were building to collapse about 200 meters (650 feet) from the entrance. The hilly area is prone to landslides and subsidence.
The site is in Uttarakhand, a mountainous state dotted with Hindu temples that attract many pilgrims and tourists. Highway and building construction has been constant to accommodate the influx.
Messenger/Sun Yath