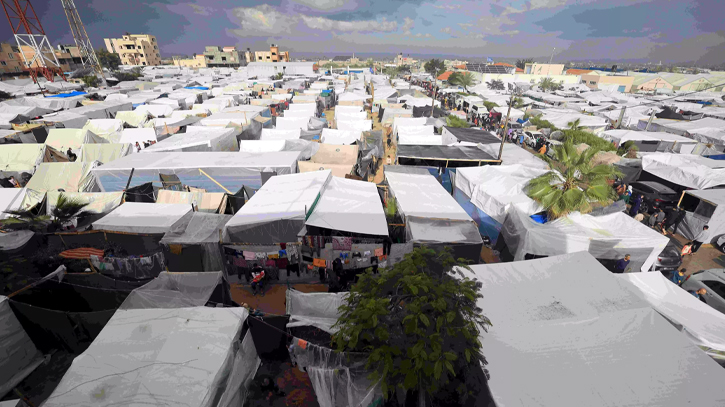 Photo : Collected
The first shipment of fuel has entered Gaza in response to US pressure on Israel, ending a two-day blackout caused by shortages.
The delivery from Egypt allowed communications to resume, though UN officials continue to call for a ceasefire due to safety concerns. On the other side hospital Director at Nasser Hospital in Khan Yunis reported 26 deaths and 23 serious injuries from an airstrike.
Israel, aiming to dismantle Hamas operations, targeted Al-Shifa hospital, claiming it as a Hamas center. Israel vowed to "crush" Hamas after an October 7 attack, resulting in civilian casualties. The conflict has claimed 12,000 lives, including 5,000 children, as per Hamas.
Fuel shortages led to a health crisis, with 24 patients reported dead due to generator failures. Israel, under scrutiny for hospital operations, alleges Hamas use, a claim rejected by the group.
Fuel delivery terms include 140,000 liters every 48 hours, aiding water access and phone network restoration. However, communication breakdowns hindered aid, warned UNRWA. Gaza's health system struggles, with over 1.5 million internally displaced, facing starvation.
In the West Bank, violence surged post-conflict, with Israel's military conducting raids citing a rise in terrorist attacks. Seven militants were killed, and a strike on Fatah's headquarters claimed five lives. Israel confirmed "counterterrorism activity."
The conflict's toll underscores humanitarian crises, prompting international calls for a resolution.
Messenger/Nargis