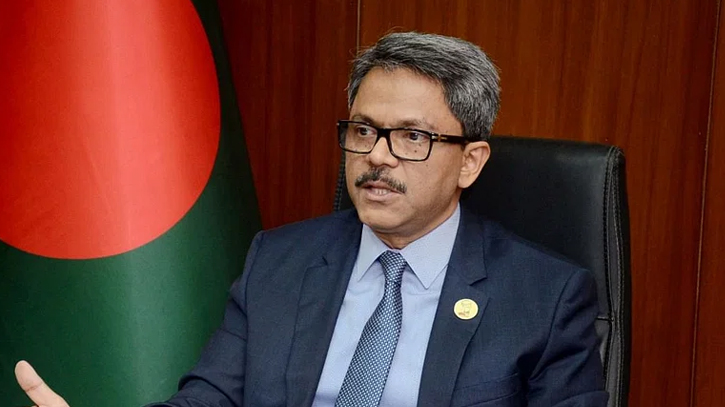 State Minister for Foreign Affairs Md Shahriar Alam. Photo : Collected
State Minister for Foreign Affairs Md Shahriar Alam Sunday (19 November) said that no one will be able to obstruct the national election, given the enthusiasm demonstrated by people of the country after the polls schedule was announced.
We are already in election mood. We firmly believe nobody will be able to obstruct the polls, he said.
The state minister was speaking as the chief guest at a seminar titled "Election in South Asia and impact in the region: Democracy and continuity of constitution" organized IDDB at Jatiya Press Club.
Former CU VC Abdul Mannan, President, Press Club of India Gautam Lahiri, Editor-in-Chief of Ekattor TV Mozammel Babu, among others, spoke at the seminar moderated by Daily Bhorer Kagoj Editor and Jatiya Press Club General Secretary Shyamal Dutta.
Shahriar Alam said that cooperation and friendship should not be limited within the boundary. He said, enemies of democracy are still active and any domestic issue will have impact on South Asia.
We are neighbours, we have issues and issues will remain, he said, adding that there is lot more to do collectively for the greater good.
The state minister said tremendous achievements have been made, especially in terms of relations between Bangladesh and India.
Turning to the position of BNP, Shahriar said those who will not take part in the upcoming general election will not be a part of the nation's democratic journey.
He said BNP's mistake to boycott polls in the past was widely criticised at home and abroad, including by their foreign masters.
The state minister for foreign affairs said there are some BNP supporters who are deeply frustrated and as they see no future under the party's undemocratic approach.
Messenger/Disha