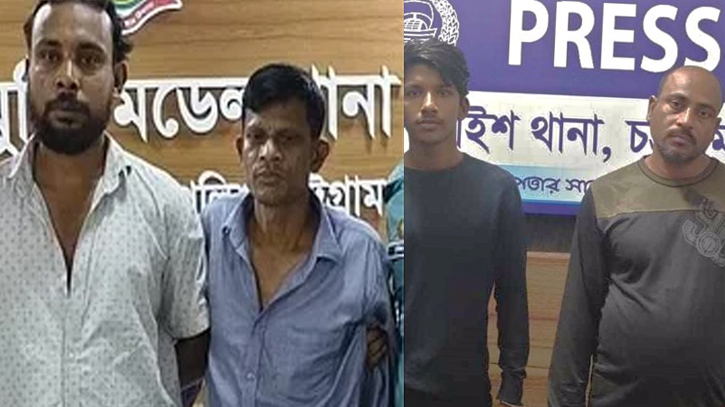 Photo : Collected
Police on Sunday detained at least 14 BNP leaders and activists in Chattogram during the nationwide 48-hour hartal called by the BNP and some like-minded opposition parties.
BNP leaders and activists took out protest processions and blocked roads in different parts of the city on Sunday (November 19) protesting the general election schedule announced by Election Commission (EC).
According to Chattagram Metropolitan unit BNP, 10 leaders and activists were detained during the protest marches and picketing in various places in the city and district.
The claim was made on Sunday night in a press release signed by Idris Ali, former assistant office secretary of the Metropolitan unit BNP.
Meanwhile, police have claimed that they arrested four men people while trying to set fire to a car in Chattogram city's Agrabad area and Chandanaish upazila of the district.
The law enforcers also recovered brickbats, tires and torches, bottles filled with kerosene from their possession.
The detainees are Mizanur Rahman Mostafa, organizing secretary of 27 Ward unit BNP Md Mainuddin, Md Zayed and Md Zakir Hossain Prakash.
A case was filed in this regard, said Md. Obaidul, officer-in-charge (OC) of Chandanish Police Station.
Messenger/Fameema