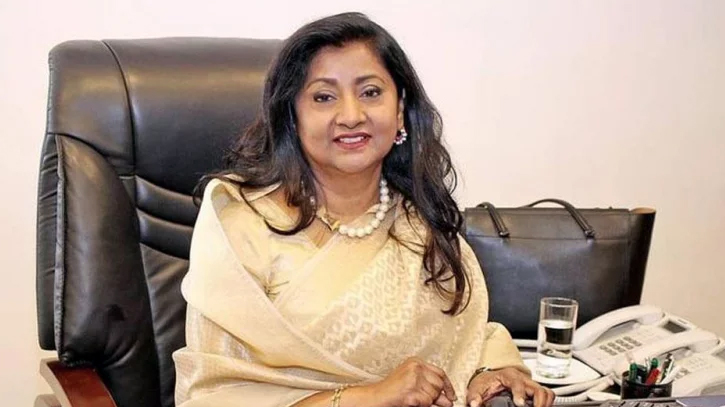 Luna Shamsuddoha. File Photo
Luna Shamsuddoha was posthumously awarded the "Meritorious Achievement Award" at the 2023 International Electoral Awards Ceremony organized by the International Center for Parliamentary Studies and the Portuguese National Election Commission on Wednesday (15 November), in Lisbon.
The award was received by Reem Shamsuddoha only daughter of Luna Shamsuddoha at the award ceremony in Lisbon attended by many dignitaries from Electoral Commissions around the world.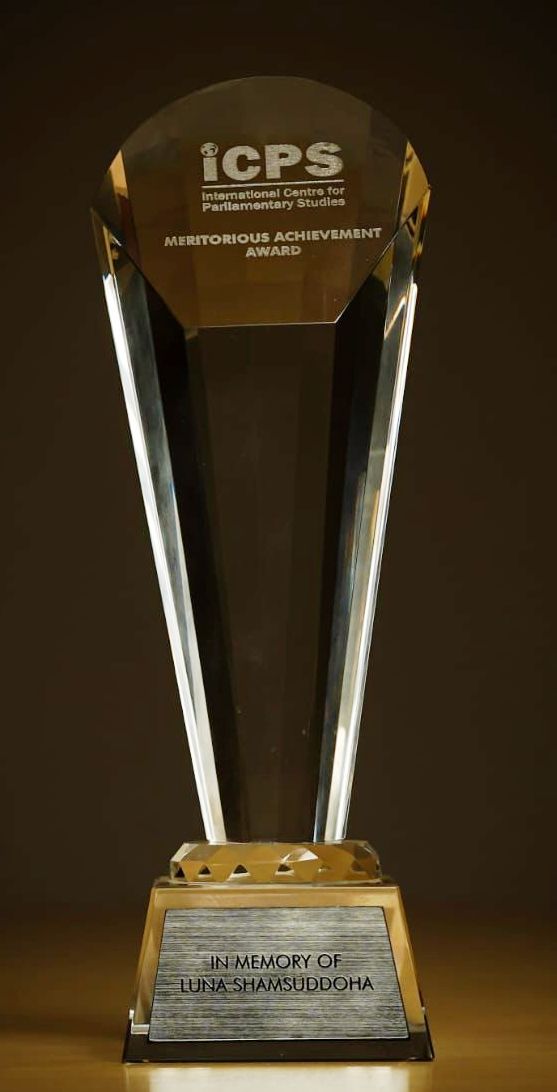 The "Meritorious Achievement Award" was to recognize her invaluable contributions and a lifetime of dedication to electoral management. Her remarkable legacy in the realm of electoral affairs has left an indelible mark. The International Electoral Awards Ceremony stands as a beacon illuminating the tireless dedication and commendable achievements of individuals and organizations in the electoral domain.
The panel of Judges comprised of Matt Gokhool, Chief Executive, International Centre for Parliamentary Studies (ICPS); Soreto de Barros, President, the National Electoral Commission of Portugal; Michael Bruter, Director, Electoral Psychology Observatory; Alberto Guevara, Former Director, the Electoral Tribunal of the Federal Judiciary (Mexico); Toby James, Director, Electoral Integrity Project; Thomas Hicks, Commissioner, U.S. Election Assistance Commission; John Hollins, Former Chief Electoral Officer, Elections Ontario; Sy Mamabolo, Chief Electoral Officer, Electoral Commission of South Africa; Laura Matjosaityte, Former Chairwoman, Central Electoral Commission of Lithuania; Natia Zaalishvili, Director, Centre for Electoral Systems Development, Reforms and Trainings of Georgia and Nasim Zaidi, Former Chief Election Commissioner of India.
It may be recalled that Luna Shamsuddoha was involved in the development of the software solution for voter registration with photographs and fingerprints for the National Election of 2008. Her firm Dohatec New Media was the solution partner. A voter list with multi-biometrics and de-duplication was created. This solution was new to the world and developed in Bangladesh.
Messenger/Alamin